12 people were killed when a gunman opened fire at a Southern California Country Music Venue. Police say the suspected shooter is also dead.
13 people have been declared dead following a shooting rampage at a Southern Southern California bar. The shooting incident took place at the Borderline Bar & Grill in Thousand Oaks, California, late last night. According to public safety officials, the victims were students attending a college night event at the bar.
Most Americans support stronger gun safety laws. This is not a partisan issue. Elected officials who support #NRA and oppose gun control are fighting against the will of the American people's fight to keep weapons of war off the streets. Our nation does not need to hear more prayers or see any more moments of silence. We need gun control action NOW!
12 killed in Thousand Oaks California mass shooting: What we know now https://www.vcstar.com/story/news/crime/2018/11/08/thousand-oaks-ca-mas…
13 dead after California bar shooting https://apnews.com/1c7d0ad80d7a478fbfa306751251da82 …
12 killed, suspect also dead, in California bar shooting: police https://reut.rs/2F7NuMz
Mass shooting at a bar in Thousand Oaks, California: what we know so far https://www.vox.com/2018/11/8/18074880/mass-shooting-bar-thousand-oaks-…
Sheriff's sergeant, 11 other victims dead in Thousand Oaks, Calif., bar shooting https://www.usatoday.com/story/news/2018/11/08/mass-shooting-borderline…
US officials investigate what led an ex-Marine to kill 12 in California country music celebration. FBI hopes to learn what drove ex-Marine to kill 12 in California bar https://reut.rs/2zDSC5q
Links
Mail Online - Twelve dead as gunman storms 'student night' at bar in California
A gunman has opened fire at a bar in the city of Thousand Oaks. The shooter stormed the venue armed with guns and smoke grenades. A deputy sheriff was killed during the attack.
Special Report: Shooting in Thousand Oaks, California Video - ABC News - Special Report: Shooting in Thousand Oaks, California Video - ABC News
Fox News - California bar shooting leaves 12 dead, including sheriff's sergeant, police say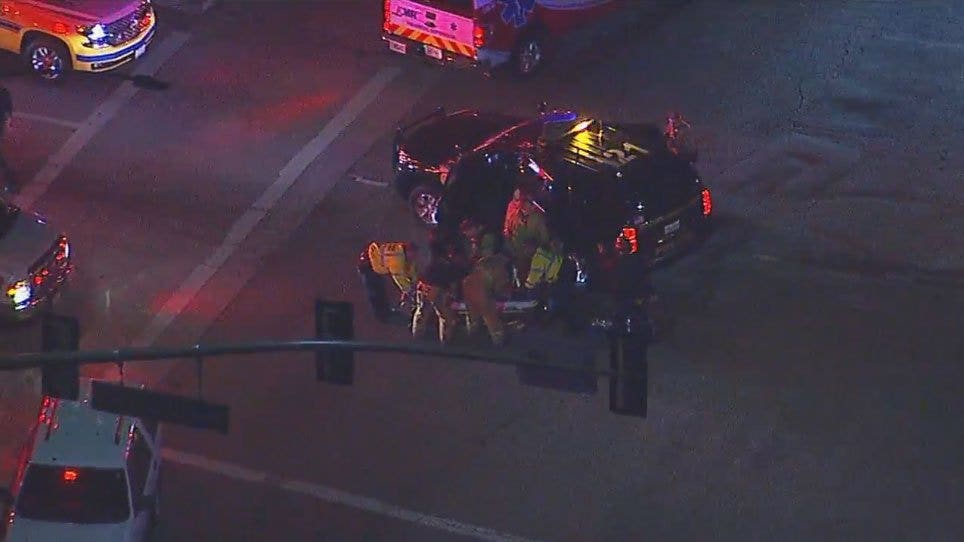 Authorities in Ventura County, Calif., have responded late Wednesday to the scene of a reported mass shooting at a nightclub that was hosting a college event, reports said.