On the eve of the Super Bow, the possibility of a devastating Nuclear war is getting surprisingly little attention when one considers that there are enough weapons of mass destruction to end human civilization in just a matter of hours.
This is a global game of chicken over the INF nuclear treaty after Trump decision to lay the groundwork for a nuclear arms race and a dangerous new era of out of control brinkmanship.
After #USA announced a withdrawal from the nuclear deal with #Russia, Putin pulls #Russia out of US nuclear treaty putting the world at risk of World War 3
Russia claims the U.S. pullout from a pivotal nuclear arms control pact has further upset strategic stability. Putin says he will follow US example and withdraw from nuclear pact within 6 months and Russia will design new intermediate-range weapons.
Putin has suspended the Cold War-era Intermediate-range Nuclear Forces Treaty (INF) less than 24 hours after the US temporarily pulled out of it, blaming Trump for "waiving international liabilities" and sending shockwaves around the globe.
#USA withdraws from missile treaty with Russia https://youtu.be/e3MfqpoADLU
Trump ditching our nuclear treaty with Russia betrays Reagan's legacy—and endangers the world l Opinion https://trib.al/7732uMN
Russia to pull out of nuclear arms pact after the US move http://f24.my/4Mid.T
The Latest: Russia: US exit from nuclear pact destabilizing https://apnews.com/89d6a216a6f240d085eb4b42e382aba1
China urges the U.S. not to withdraw from a nuclear treaty with Russia https://reut.rs/2UzfM5x
Links
Russia suspends INF nuclear deal with U.S.: Putin | Reuters - Russia suspends INF nuclear deal with U.S.: Putin | Reuters
AP NEWS - Russia to pull plug on nuclear arms pact after US does same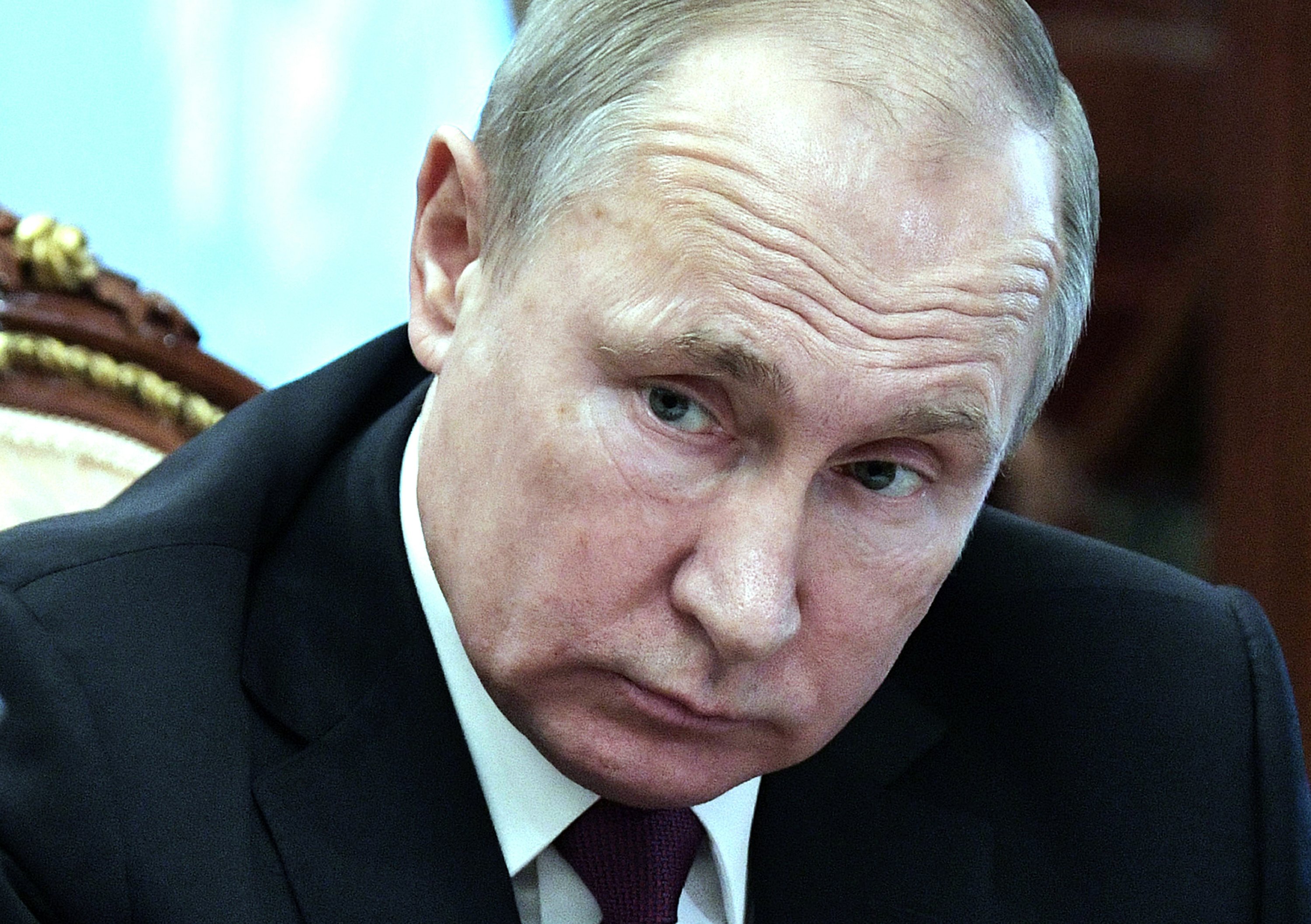 MOSCOW (AP) — Following in the footsteps of the U.S., Russia will abandon a centerpiece nuclear arms treaty but will only deploy intermediate-range nuclear missiles if Washington does so, President Vladimir Putin said Saturday. U.S. President Donald Trump accused Moscow on Friday of violating the 1987 Intermediate-Range Nuclear Forces treaty with `impunity` by deploying banned missiles. Trump said in a statement that the U.S. will `move forward` with developing its own military response options to Russia`s deployment of banned cruise missiles that could target Western Europe.