Impeachment is the process by which a legislative body formally levels charges against a high official of the government. It does not necessarily mean the forceful removal from office. It is only a formal statement of charges, akin to an indictment in criminal law, and is thus only the first step towards removal.
Meanwhile, The US House of Representatives votes at high noon today on a resolution authorizing the Judiciary Committee on-court action for subpoenas issued to former and current Trump administration officials https://www.c-span.org/video/?461461-3/us-house-debate-enforcing-subpoe…. @USAgov #DONews http://poilitics.doseofnews.com https://deargovernment.info
To impeach or not to impeach POTUS? That is a really big question! http://politics.doseofnews.com/
Alan Dershowitz, now on behalf of Donald Trump and against the Constitution Dersh For The Worst Defense https://blog.simplejustice.us/2019/06/08/dersh-for-the-worst-defense/
The attorney general's fraudulent and obstructive defense of the president. It's time to certify Trump's exoneration as a fraud. https://slate.com/news-and-politics/2019/06/barr-lying-mueller-report.h…
A late deal between DOJ and House lessens contempt push against Barr. The Justice Department Monday agreed to turn over to the House Judiciary Committee more material from special counsel Robert Mueller's report about the Trump team's Russia ties.
In return, House Democrats say they'll slow-walk the attorney general's contempt motion. Justice Dept. Agrees to Turn Over Key Mueller Evidence to House https://nyti.ms/2X6q7Lu
It turns out Attorney General William Barr is precisely the sort of Trumpet his detractors warned he would be when he was nominated last year. People Are Trying to Figure Out William Barr. He's Busy Stockpiling Power. https://nyti.ms/2MEXjW8
Links
Impeach Donald Trump Now - Impeach Trump Now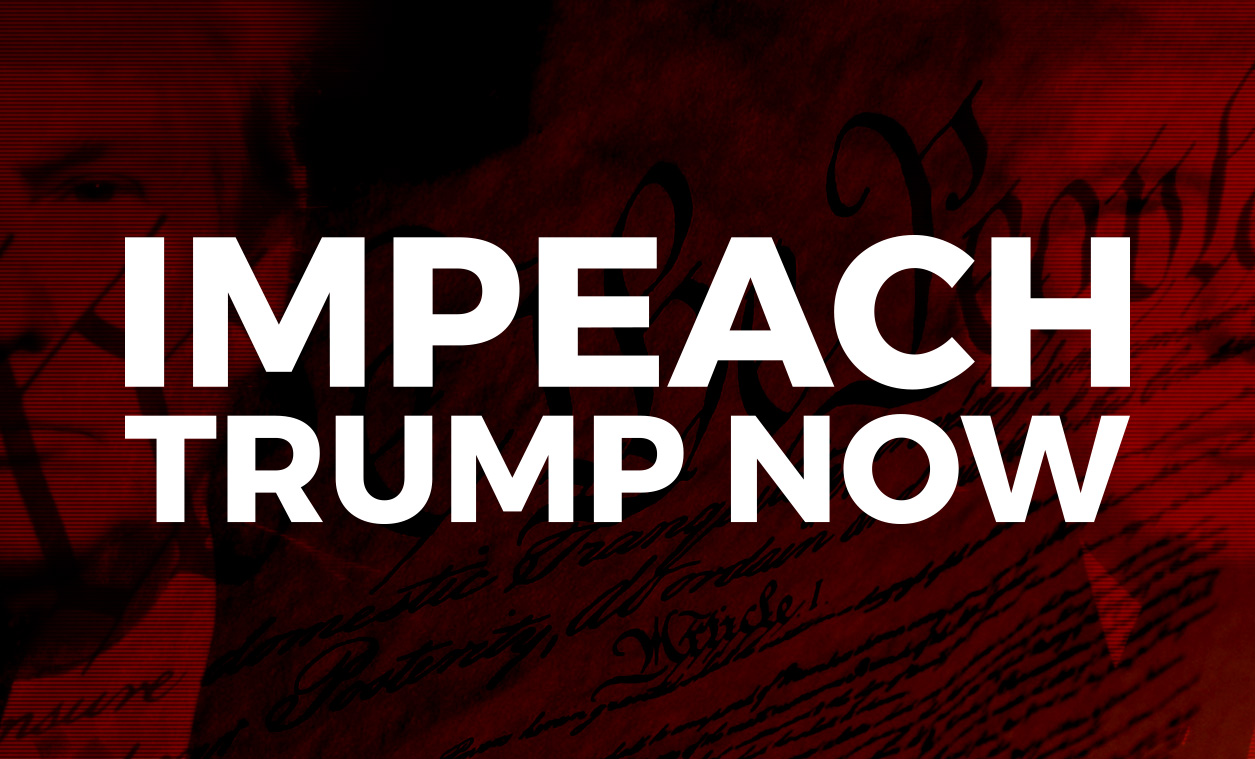 From the moment he assumed the office, President Trump has been in direct violation of the US Constitution. Join the campaign to Impeach Donald Trump Now.