How will Americans respond to Trump inviting Taliban leaders to Camp David during the upcoming primaries and general elections and why from a man who refused to serve in the military after so many have died post-9/11? Has POTUS crossed the line in his most shameful act as president?
Secretary of State Mike Pompeo said that President Trump ended peace negotiations with the Taliban because the group had "failed to live up to a series of the commitments, they had made."
Pompeo has not ruled out reopening talks with the Taliban after Trump canceled a secret meeting, but warned of renewed military pressure if they keep up attacks.
Even as President Trump blamed a recent Taliban attack for his decision to call off nearly yearlong negotiations with the insurgents, officials suggested it had more to do with the Taliban's resistance to the American terms for a peace deal.
Pompeo defends POTUS decision to invite The Taliban to Camp David days before the 18th anniversary of the 9/11 terrorist attacks and marking the anniversary of the terrorist attacks of September 11, 2001.
Doesn't the Moslem travel ban also apply to the Taliban? Is Trump's Camp David planned meeting a slap in the face to previous Democrat and Republican administrations? Doesn't it open up a series of questions the American people should be pressing POTUS for answers? https://dearmrpresident.org/
Who knew what? When did they know about the meeting? Whose big idea was this? The planning must have included the use of military aircraft, alerting intel, counter-terrorism officials and a slew of others. Was General Dunford in the loop? What about Bolton and the others?
How Trump's Plan to Secretly Meet With the Taliban Came Together, and Fell Apart -
https://www.nytimes.com/2019/09/08/world/asia/afghanistan-trump-camp-da…
Trump criticized for planning secret Camp David meeting with Taliban days before 9/11 anniversary https://www.usatoday.com/story/news/politics/2019/09/08/president-trump…
‪Jake Tapper Confronts Mike Pompeo on Planned Taliban Talks https://www.mediaite.com/tv/jake-tapper-confronts-pompeo-wouldnt-you-be…‬
Fox News host Chris Wallace scorches Trump for defiling 'the blood of thousands of Americans' with Taliban meeting as
Secretary of State Mike Pompeo joins @FoxNews Anchorman #ChrisWallace on @FoxNewsSunday #FoxNews #Pompeo on peace talks with #POTUS https://www.youtube.com/watch?v=yfA6B_jchi0&feature=youtu.be
politics.doseofnews.com #DONews over.doseofnews.com @USAGov #USA
Image - NBC News
Links
U.S. - More Americans will die after Trump abruptly ends Afghan talks,...
President Donald Trump`s decision to cancel Afghan peace talks will cost more American lives, the Taliban said on Sunday while the United States promised to keep up military pressure on the militants, in a stunning reversal of efforts to forge a deal ending nearly 20 years of war in Afghanistan.
AP NEWS - Trump's Taliban invite another bold risk that's unraveled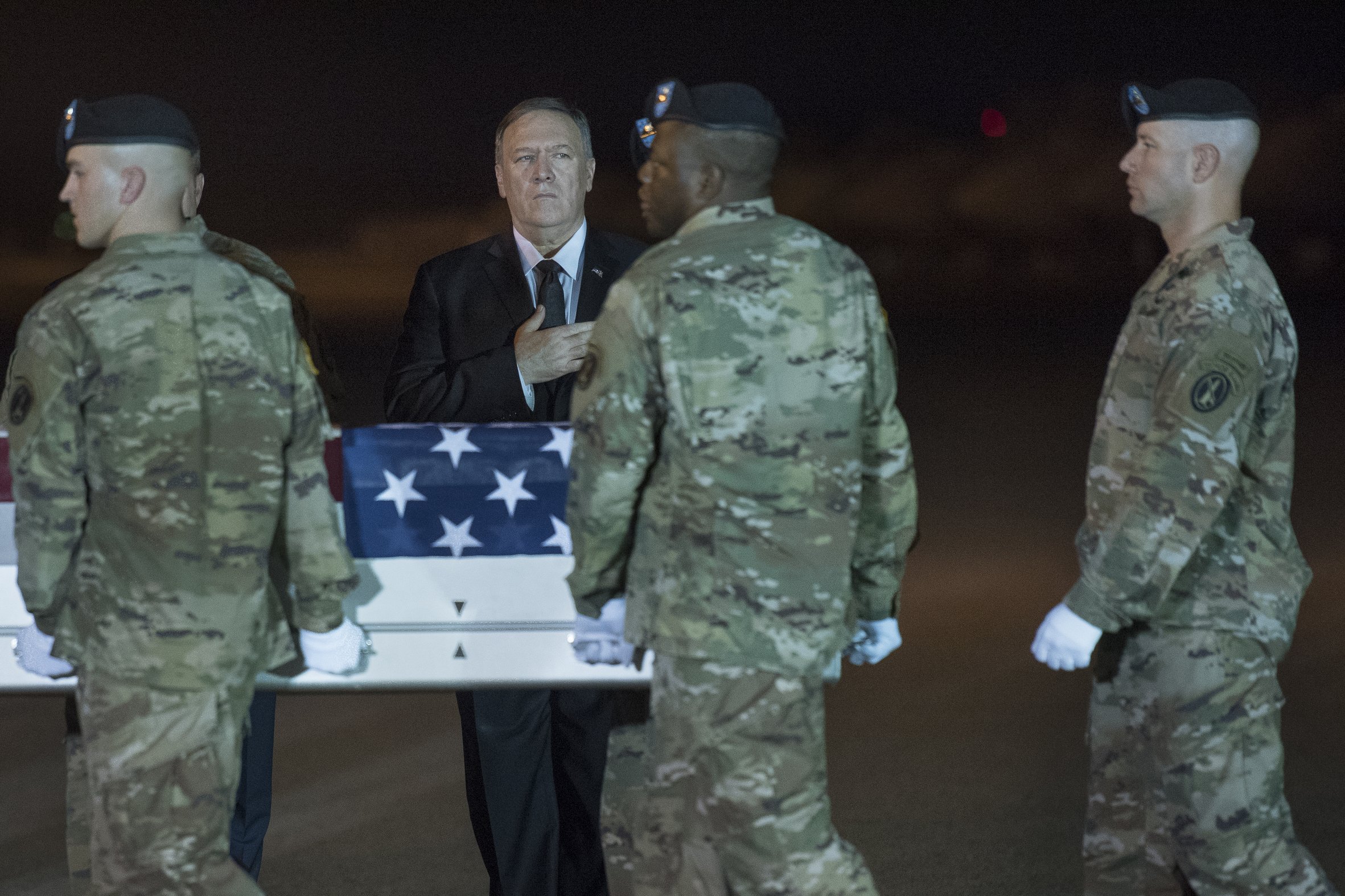 WASHINGTON (AP) — President Donald Trump`s weekend tweet canceling secret meetings at Camp David with the Taliban and Afghan leaders just days before the anniversary of the Sept. 11 attacks is the...