Journalism is the first draft of history, so will the record show him stealing from Private First Class Peter to pay for his third class wall?
Americans, What ever happened to that big PROMISE that Mexico would pay for his wall? Now he is taking billions from our military, which he claims to honor and wants to use it to pay for a vanity project which has absolutely no upside for #USA. Another lie... WTF?
His first claim in August 2015 was a wide-ranging call for immigration reform where he outlined ways through which Trump would get Mexico to pay for the wall. But that was then and people forget what has happened since.
SCOTUS split decision rules that Trump administration nay proceed to use over $2 billion dollars in funds allocated for the Pentagon to build a fence or a wall project along the southern border. This now clears the way for POTUS to tap Pentagon funds for border wall construction.
The court's conservatives set aside a lower-court ruling for the Sierra Club and a coalition of border communities that said reallocating Defense Department money would violate federal law.
An unsigned ruling came in response to an emergency filing during the court's summer recess. The majority said the government made a sufficient showing at this stage that private groups may not be the proper plaintiff's to challenge the transfer of money.
The court's action is a stay of the injunction issued by the U.S. Court of Appeals for the 9th Circuit on a 2-to-1 vote, and the litigation continues. The administration wants to finalize contracts for the work before the fiscal year ends Sept. 30.
Supreme Court Chief Justice John G. Roberts Jr. and Justices Clarence Thomas, Samuel A. Alito Jr., Neil M. Gorsuch, and Brett M. Kavanaugh voted to lift the 9th Circuit injunction. Three justices — Ruth Bader Ginsburg, Sonia Sotomayor, and Elena Kegan would have left it in place.
Justice Stephen G. Breyer proposed a compromise to which no one signed on: allow the government to finalize contracts for the project but not begin construction.
The US Supreme Court allows Trump to use military funds for border wall construction https://www.cbsnews.com/news/supreme-court-allows-trump-to-use-military…
‪
U.S. Supreme Court lets Trump use disputed funds for border wall https://reut.rs/2GtyE1i‬
‪Supreme Court Lets Trump Border Wall Move Forward, But Legal Fight Still Looms https://n.pr/2ZhAJ86‬
Links
AP NEWS - Supreme Court: Trump can use Pentagon funds for border wall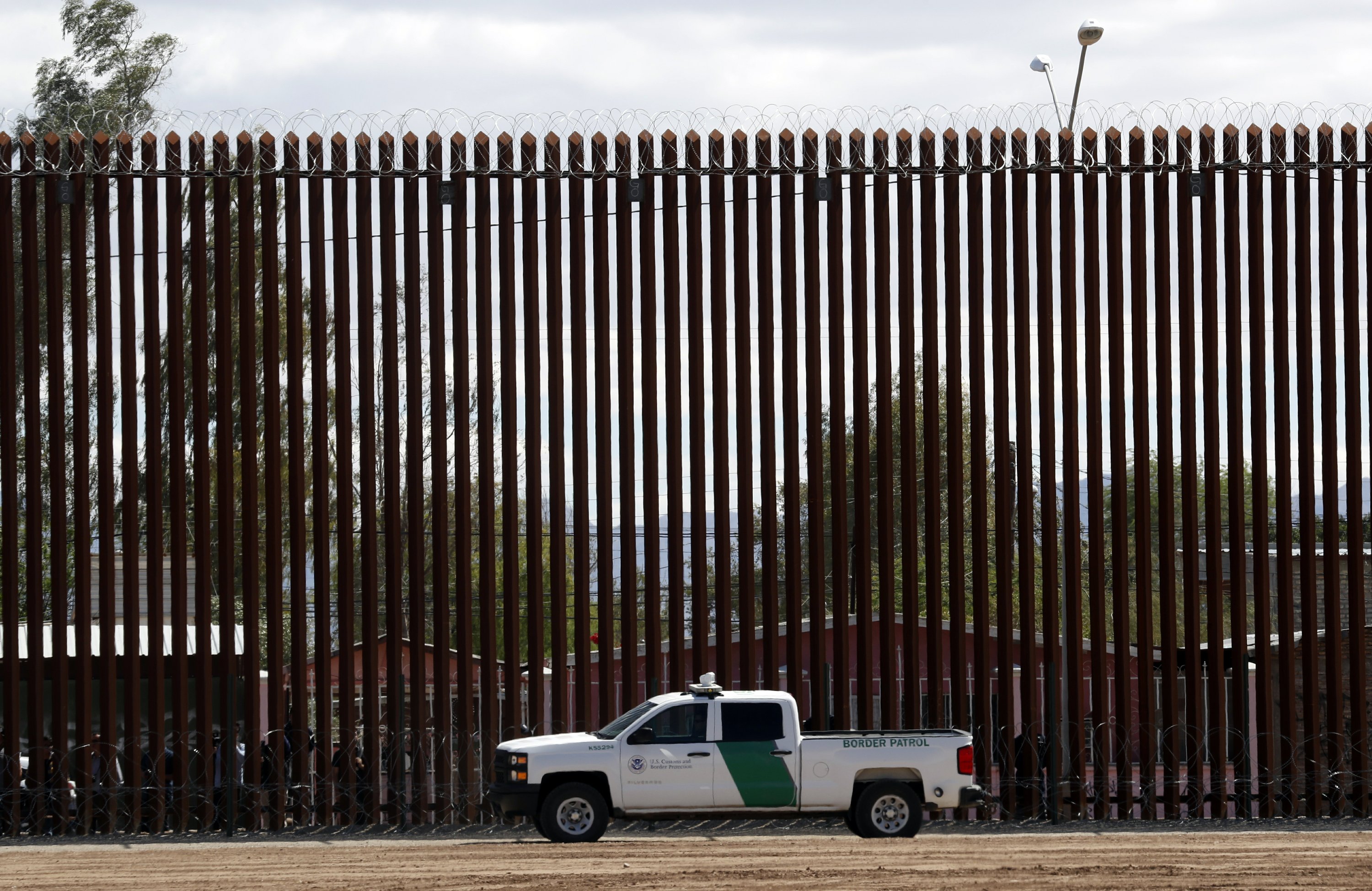 WASHINGTON (AP) — The Supreme Court cleared the way Friday for the Trump administration to tap billions of dollars in Pentagon funds to build sections of a border wall with Mexico. The...
Los Angeles Times - Supreme Court rules for Trump in border wall funding dispute
The Supreme Court granted President Trump`s emergency request to bypass Congress and lower courts and move ahead with plans to divert military funding for construction of a border wall.