The Game of Thrones finale was not the ending fans deserved, but thankfully it finally ended. As you probably heard by now, the Game of Thrones, a series about Noble families in seven kingdoms of Westeros vied for control of an Iron Throne.
The much-anticipated series finale was presented on HBO. The TV program set a new viewership record for the cable network. 200 broadcasters aired it all over the world. This has been gaining interest for eight years.
Thrones April 28 episode, "The Long Night," drew 17.8 million viewers, which was a gross audience series high and included two linear airings and streaming on @HBO Now and HBO Go.
Then it broke another record May 12, the penultimate episode called "The Bells," with 18.4 million viewers. This one topped that.
Curious how the Game of Thrones finale compared to other high-profile #HBO series? #GOT obliterated finale ratings for predecessors.
The Sopranos finale in 2007 drew 11.9 million viewers.
The Six Feet Under closer in 2005 tallied 3.9 million, according to the Chicago Tribune
Sex and the City in 2004 finales got 10.6 million viewers, according to the Wall Street Journal
The #GameOfThronesFinale drew 13.6 million viewers for its initial airing. Adding in replays and early streaming, that figure climbs to 19.3 million. Both figures are records not just for #GameOfThrones, but for HBO's entire history thr.cm/ZIMXP7
'Game of Thrones' fans furious after the series finale: 'I am so glad #GOT is over' https://www.foxnews.com/entertainment/game-of-thrones-fans-final-furiou…
'Game of Thrones' finale left water bottles in a key scene, further inciting diehard fans https://www.cnbc.com/2019/05/20/game-of-thrones-finale-left-water-bottl…
'Game of Thrones' series finale recap: A disaster ending that fans didn't deserve https://www.usatoday.com/story/life/tv/2019/05/19/game-of-thrones-recap…
Links
YahooLifestyle - Game of Thrones Season 8, Episode 6 Recap: The Most Polarizing Finale... Ever?
The real finale was the dragons we found along the way.
Esquire - How Bran Stark Won Big in the 'Game of Thrones' Finale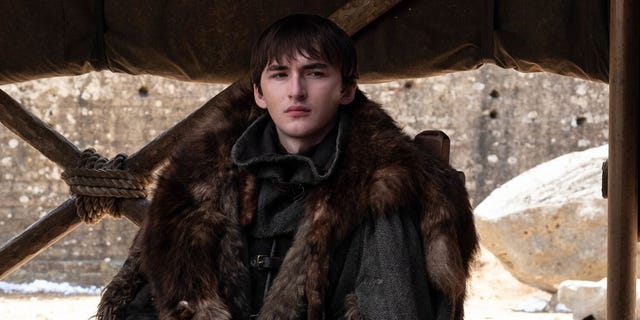 In the Game of Thrones season 8 finale, the leaders of the Westerosi kingdoms got together and decided to elect Bran the Broken their ruler. Here`s what that means for Bran Stark.