Do you support or oppose the Bill? Let your US Representative know how you feel - https://deargovernment.info/
S. 1494, the Secure and Protect Act of 2019 does not resolve the current humanitarian crisis at the border; instead, it would foreclose lifesaving protection and subject children as young as toddlers to prolonged and harmful incarceration. Even worse, the bill fails to address the root causes of the problems leading so many to flee in the first instance.
The Secure and Protect Act of 2019 abandons America's legacy of responding fairly and compassionately to those in need of safety. As written, the bill would foreclose protection to some of the world's most vulnerable, including women and children; eliminate the ability of children to seek protection if they have been a victim of a severe form of trafficking; subject children to prolonged detention; close pathways to protection by pitting asylum seekers against refugees at a time when there are reports that the Administration is considering setting the refugee admissions number to zero; foreclose access to immigration programs that Congress has previously authorized; create fundamental due process concerns by precluding individualized reviews for humanitarian relief; subject children and families to mandatory secure detention with no exceptions; and would infringe on the rights of states by authorizing federal officials to question the decisions of juvenile and family court judges, an area almost exclusively reserved to the states.
Rather than consider legislation that punishes, detains, and categorically denies protection to vulnerable children and families, #Congress should consider common-sense legislation that would address the root causes of the humanitarian crisis and provide fair and efficient asylum processing. The harmful proposals in the Secure and Protect Act of 2019 will not resolve the current situation and will leave children out in the cold and in clear danger.
Links
Dear Government - Dear Government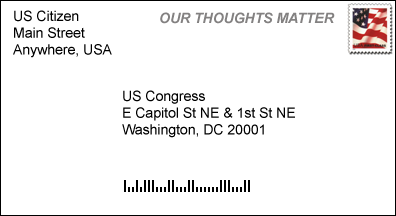 A Forum to express the actual views, opinions and desires of regular citizens about our shared government. Your Thoughts and Ideas Are Important.