President ‪Trump may be taking a victory lap and his base claiming vindication but his real legal perils are far away from being over. How did POTUS go from calling it a witchhunt to a very thorough and fair investigation and from attacking the special counsel to promoting his initial findings? Trump's legal team says Mueller was "professional" in carrying out his Russia investigation and honorable "because it was a great conclusion"
"While this report does not conclude that the President committed a crime, it also does not exonerate him." There are federal and state investigators in his home state of New York who are working diligently into investigations into POTUS and many in his orbit.
The fat-man may have spoken, but as the old saying goes, it ain't over till the fat lady sings. A summary delivered to lawmakers said unequivocally that neither Trump nor his campaign conspired with Russia's real efforts to sway the election against Clinton and to help him specifically.
Robert Mueller's entire report must be made public because the AG summary is not enough and the evidence should be produced with the absolute transparency which is required in our democratic system of government for and by - We The People.
The summary fell short of giving Trump complete and total exoneration. The president, his lawyers, and his political allies wrongfully claimed Attorney General William Barr released him from evil and danger. But on whether Trump sought to obstruct Mueller's inquiry, the special counsel did not make a definitive finding. Mueller found evidence on both sides of the question of whether or not Trump obstructed justice, but, in the end, did not draw a conclusion one way or the other.
AG Barr summarized the report
Trump did not collude with Russia
Mueller was never engaged in a witch hunt
Evidence on obstruction of justice will turn out to be equivocal
POTUS behaved like a bad hombre during the entire investigation
No evidence of Russia conspiracy but no clear exoneration for POTUS on obstruction, says Barr's summary of Robert Mueller's "report." The Attorney General said the special counsel has cleared the Trump team of Russian election collusion in 2016 https://www.washingtonpost.com/world/national-security/republicans-and-…
And Barr himself announced there is no criminal case against the president for obstruction of justice even though Mueller specifically refused to exonerate Trump on that count https://www.usatoday.com/story/news/politics/2019/03/24/mueller-report-…
‪Mueller's Russia probe report rules out criminal collusion https://apnews.com/ea617240fe264947a967f8d13ed9a9a5‬
The special counsel's office deliberated at length with Justice Department officials about issuing a subpoena for President Trump to be interviewed, according to a source familiar with the matter https://www.cnn.com/2019/03/24/politics/mueller-doj-subpoena-trump/inde…
‪Explainer: Mueller says no collusion. Barr says no obstruction.... https://reut.rs/2Tu84Zy‬
Some of the questions to remain for the 411 include obstruction of justice, why POTUS loves Putin and when Trump will really and truly embrace government in the sunshine? https://assets.bwbx.io/documents/users/iqjWHBFdfxIU/r.njjovzDF.E/v0?utm…
Links
The Atlantic - Barr's Startling and Unseemly Haste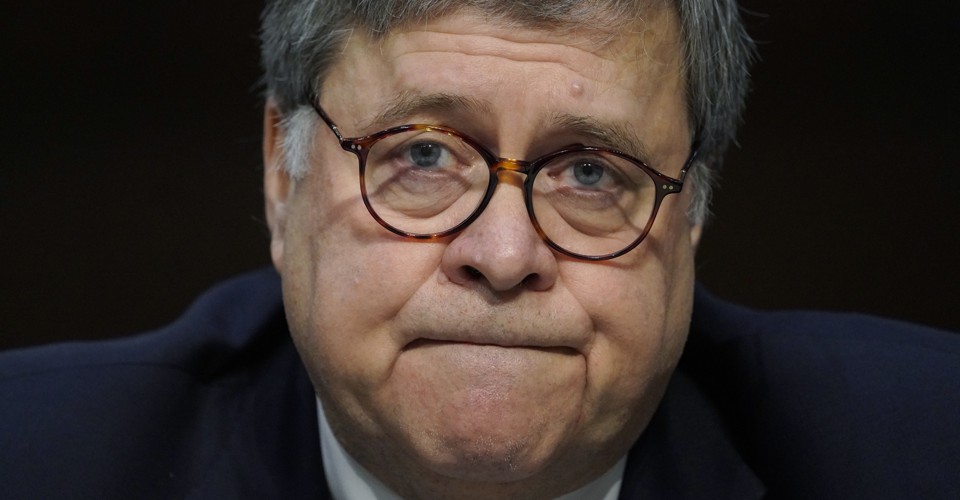 The attorney general's letter will do little to bridge the partisan divide.