National Security Advisor, one of Trumps best hires bolts from The While House doors citing differences of opinions. Some are celebrating, while others wonder who the next best is going to be?
POTUS announced on Twitter that he's forcibly parting ways with John Bolton, his third National Security Adviser in less than three years. Did Bolton see an authoritarian regime he did not want to change and Trump an authoritarian leader he did not want to embrace or at least meet? Bolton is a hawk and all about policies, while Trump could be The Photo Op President, so this was doomed.
With Bolton's departure, an Iran hawk leaves the chessboard https://reut.rs/2ZL2ysX
The President and His Latest Ex-National Security Adviser Are Having a "You Can't Fire Me, I Quit" Fight
Having failed to bomb Iran, John Bolton settles for a social-media flame war with Donald Trump.
https://slate.com/news-and-politics/2019/09/trump-john-bolton-fired-res…
John Bolton is gone and good riddance. He was pushing Trump away from peace and diplomacy. https://www.usatoday.com/story/opinion/2019/09/10/donald-trump-fires-jo…
Trump fires John Bolton as a national security adviser
One official, speaking on the condition of anonymity, said Afghanistan "broke open the bottom of the bag" in a relationship that had been eroding. https://www.nbcnews.com/politics/donald-trump/trump-fires-national-secu…
‪Trump fires national security advisor John Bolton https://www.latimes.com/politics/story/2019-09-10/trump-fires-john-bolt…‬
John Bolton Will Hold This Grudge. His dismissal by tweet came after an unusually long prelude of disrespect, both by President Trump and by favored allies. https://www.theatlantic.com/ideas/archive/2019/09/john-bolton-hold-grud…
Links
AP NEWS - Trump dismisses John Bolton, says they 'disagreed strongly'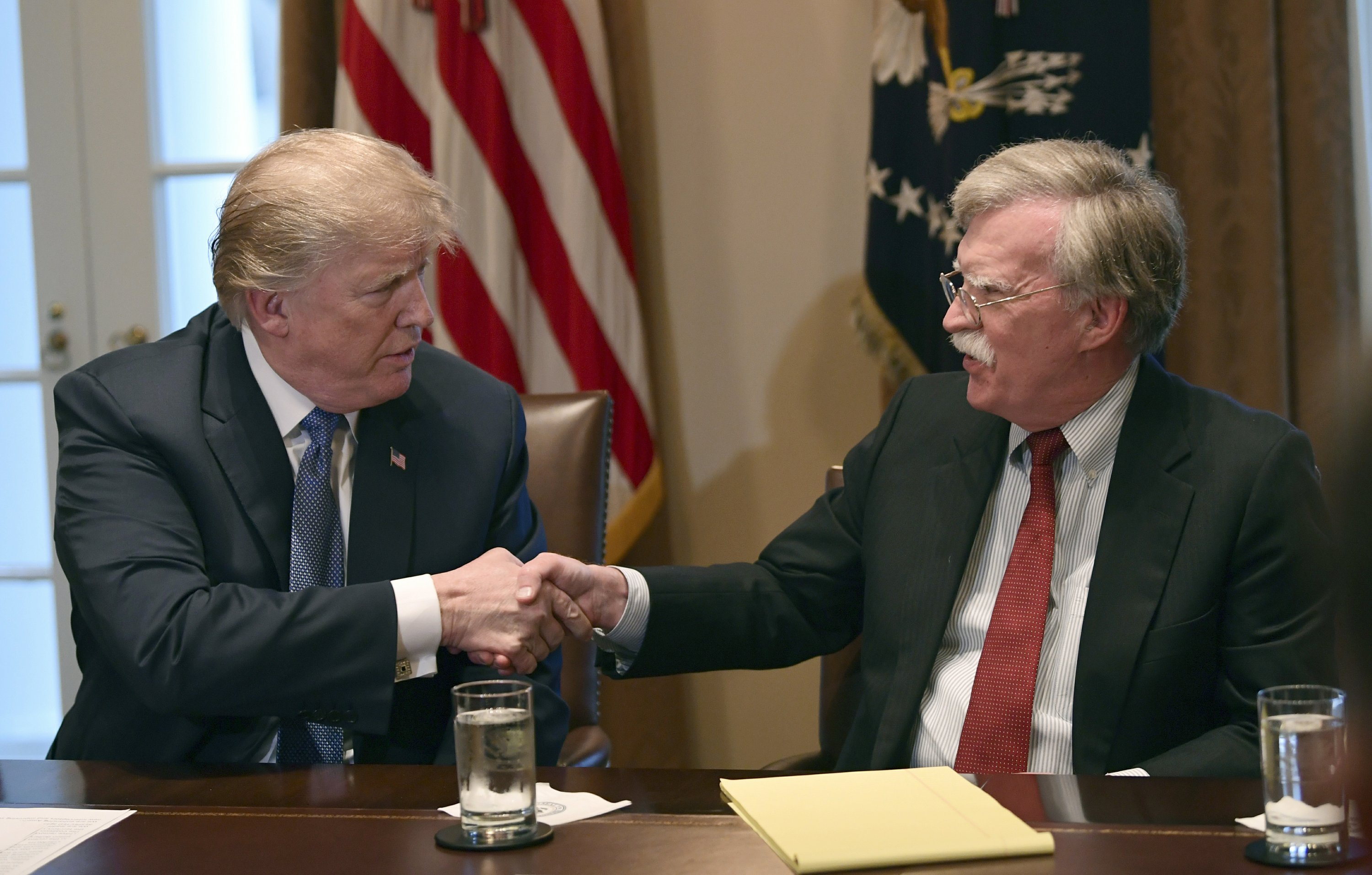 WASHINGTON (AP) — President Donald Trump on Tuesday forced out John Bolton, his hawkish national security adviser with whom he had significant disagreements on Iran, Afghanistan and a cascade of...