Robert Mueller is a real American Hero who has served our great nation in war as well as in peace and without any reservation, for probes associated with #TumpRussia lying, cheating and embracing the enemies of the United States of America.
Robert Swan Mueller III is not only an American Hero but an attorney and current Special Counsel of the investigation into Russian interference in the 2016 United States elections and related matters. Mueller served as the sixth director of the Federal Bureau of Investigation, from 2001 to 2013, according to Wikipedia.
Now, POTUS former attorney Ty Cobb, Jr, who represented the White House as special counsel at the time Mueller ramped up the #TrumpRussia probe, said Mueller "an American hero" and he rejects Trump's view that the investigation is a witch hunt, a hoax, or is politically motivated.
Cobb represented #TheWhiteHouse as Mueller accelerated his investigation. He says Mueller an American hero and does not share a view that the #TrumpRussia probe is a politically motivated hoax.
His father, Tyrus Raymond Cobb, nicknamed The Georgia Peach, was an American Sports Hero and a Major League Baseball Superstar. He was born in rural Narrows, Georgia. Cobb spent 22 seasons with the Detroit Tigers, the last six as the team's player-manager, and finished his career with the Philadelphia Athletics. Cobb Died: July 17, 1961, Emory University Hospital Tower, Druid Hills, GA His children: Tyrus Cobb Jr, Howell Cobb, Shirley Marion Cobb, Herschel Cobb, Beverly Cobb, according to WP.
‪Former Trump White House lawyer calls Mueller 'American hero,' says probe is no witch hunt - ABC News - via @ABC https://abcn.ws/2IRvDvt‬
‪Elderly Trump Critics Await Mueller's Report — Sometimes Until Their Last Breath https://n.pr/2SE6uUE‬
‪Six tips for preparing for the Mueller report, which may or may not be coming https://www.propublica.org/article/trump-inc-podcast-tips-for-preparing…‬
Links
theweek - Former Trump lawyer calls Mueller 'an American hero,' says the investigations are 'never going to be over'
Official site of The Week Magazine, offering commentary and analysis of the day`s breaking news and current events as well as arts, entertainment, people and gossip, and political cartoons.
GMA - Former Trump White House lawyer calls Mueller 'American hero,' says probe is no witch hunt
Ty Cobb, the veteran Washington attorney who represented the White House as special counsel Robert Mueller ramped up his investigation into Russian meddling, said he considers the man leading the probe "an American hero" and does not share President Donald Trump's view that the Russia inquiry is a politically
The Washington Times - Robert Mueller probe spurs death threats, financial ruin even for those never charged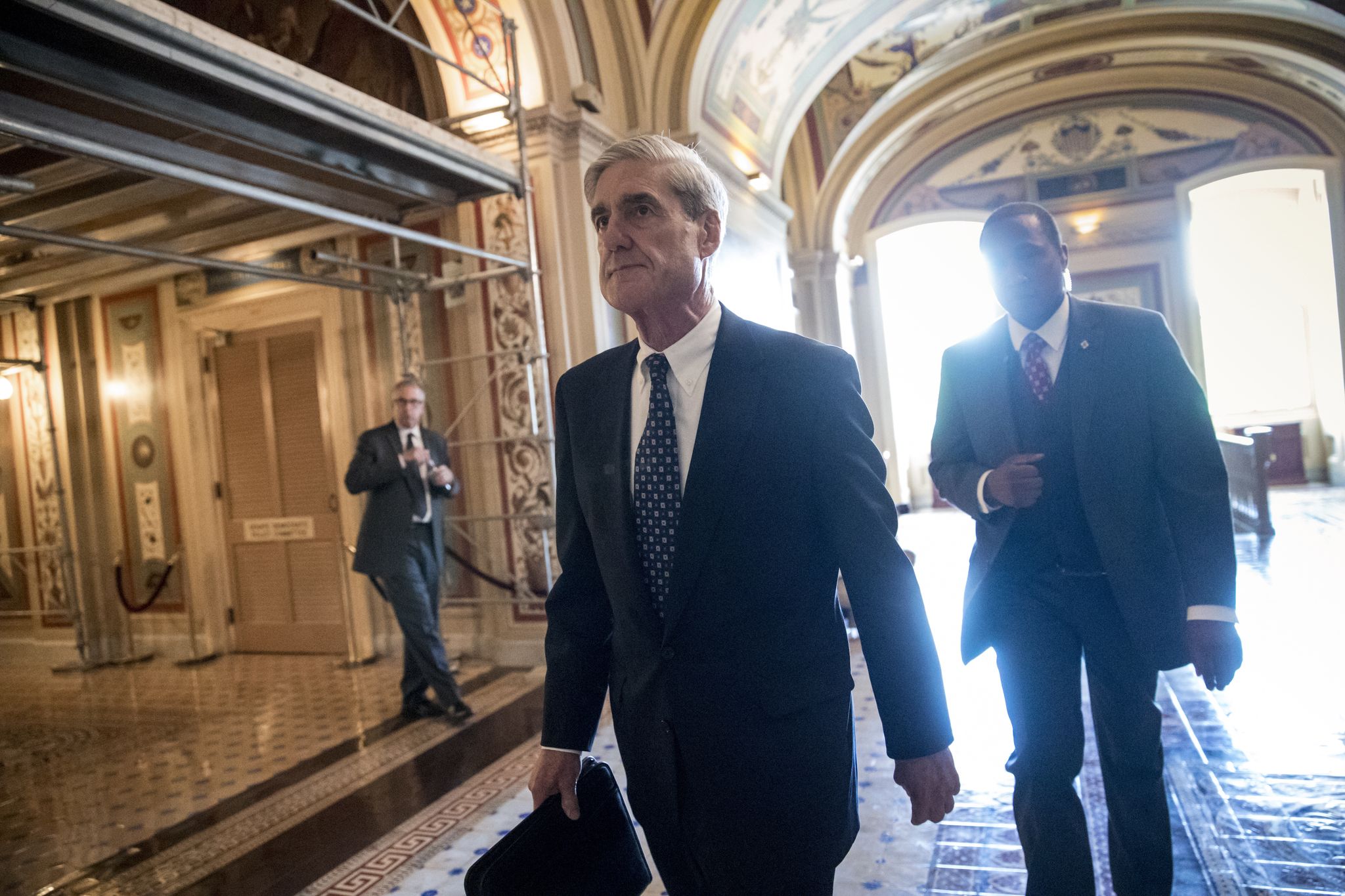 Hours after Democrats accused Carter Page of being a Russian asset at a 2017 House intelligence committee hearing, the former Trump campaign adviser received a chilling voicemail.