The amount of false information that is spread intentionally or unintentionally continues to increase. While this is not a new practice, the dissemination of false information has now become identified with the term fake news, which may now be reportedly coming directly from The White House.
Although Trump has been seeking to block thousands of Central Americans traveling in caravans from entering the United States and has ordered that immigrants who enter the country illegally from Mexico are ineligible for asylum, that order has been temporarily suspended by a federal judge.
If Mexico were to assume "safe third country" status, asylum seekers would be required to claim refugee status in Mexico rather than the USA.
And regardless of what POTUS Tweets about Mexico, there is no agreement of any type, according to Mexican minister, who torpedoes Trump claim on a deal to overhaul asylum rules.
Incoming Mexico gov't: No deal to host US asylum-seekers https://apnews.com/69f880e7d26240e0b7692f643f31c81d
‪Reports: Mexico Agrees to Keep Asylum Seekers South of the Border https://thebea.st/2TMUbaq?source=twitter&via=desktop
Mexico has no deal with the U.S. to overhaul asylum rules: incoming... https://reut.rs/2FOQopQ
Links
AP NEWS - Migrant mother falls trying to climb US-Mexico border fence
SAN DIEGO (AP) — Authorities said a migrant woman was injured after trying to climb a fence at the U.S.-Mexico border with her two small children. Border Patrol agent Tekae Michael says the 26-year-old Guatemalan woman fell near the San Ysidro Port of Entry Friday night and landed on pieces of rebar that pierced one side of her body. Paramedics took her to a hospital for treatment. The San Diego Union-Tribune reports the children, ages 3 and 5, were not hurt. The woman told agents she was not part of the migrant caravan that traveled from Central America to the Mexican border city of Tijuana.
BBC News - Mexican officials deny US border deal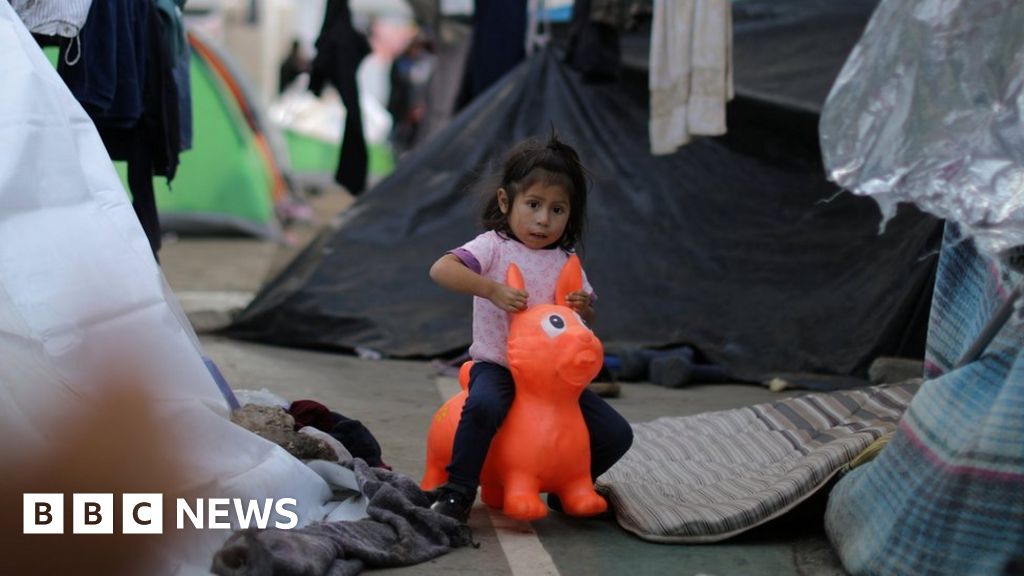 The denial comes as a tweet from US President Donald Trump suggests an agreement was reached.
U.S. - Mexico has no deal with U.S. to overhaul asylum rules: incoming...
Mexico`s incoming interior minister said on Saturday there was `no agreement of any type between the future government of Mexico and the United States` that will require asylum seekers to wait in Mexico while their claims move through U.S. courts.