Did anyone really believe The President and his Republican puppets when they vowed to repair our crumbling infrastructure?
There is an alarming need for funding #USA infrastructure projects. America's infrastructure poor grades from public engineers with rightening examples of highways and bridges in disrepair. Besides the threats to public safety, unreliable infrastructure is a competitive disadvantage that costs the economy billions in lost productivity every year.
American bridges support tremendous weight and span huge distances while withstanding the greatest forces of nature. Find out about these engineering feats and their increasing flaws.
At the current turtle like speed, it would take nearly a century to fix all of the nation's structurally deficient bridges and crumbling infrastructure.
If placed end-to-end, the length of structurally deficient bridges would stretch nearly 1,100 miles, from Chicago to Houston.
Nearly half of the bridges in #USA need to be replaced or repaired, including 1 in 3 bridges on the Interstate byways.
47,052 of America's 616,087 bridges are "structurally deficient" and in poor condition.
The pace of repair slowed to its lowest point in a half-decade; bridges with structural deficiencies dropped by just 1 percent last year.
#USA has more than half a million bridges, and Americans rely on them every day to cross obstacles like streams, valleys, and railroad tracks. But do you know how they work? Or why some bridges are curved while others are straight? Engineers must consider the distance to be spanned and the types of materials available before determining the size, shape, and overall look of a bridge.
Brooklyn (N.Y.), Arlington Memorial (Washington, D.C.-Va.), Pensacola (Fla.), San Mateo-Hayward (Calif.) and Vicksburg (Miss.) bridges are among notables on the list.
The average age of a structurally deficient bridge is 62 years, compared to 40 years for non-deficient bridges.
235,000- 38 percent U.S. bridges need repair, replacement or major rehabilitation.
18,842 - 1 out of every 3 Interstate highway bridges have identifiable repair needs.
National and state data available: www.artbabridgereport.org.
Links
USA details: artbabridgereport.org - USA details: artbabridgereport.org
ASCE's 2017 Infrastructure Report Card - New Bridge Data Supports C+ Report Card Grade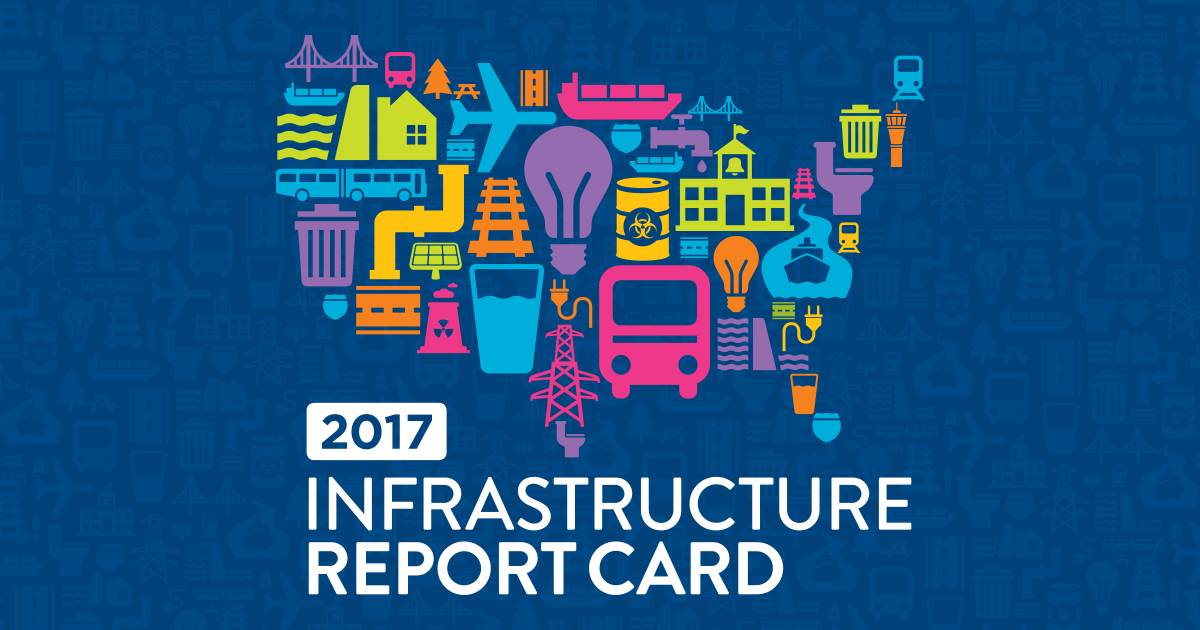 The American Road and Transportation Builders Association (ARTBA) released its Bridge Report based on the data in the U.S. Department of Transportation`s (DOT) 2018 National Bridge Inventory database. ARTBA`s Bridge Report confirms the `C+` grade given in ASCE`s 2017 Infrastructure Report Card. Both reports illustrate