The political weather outside is frightful, but why does The White House feel really delightful? @POTUS calls it a collusion delusion.
It may be because reportedly, only one administration official has allegedly read that reportedly 380 pages Robert Mueller Report of the #TrumpRussia Investigation. #RTR As Congress unanimously voted for its release and the American public agrees, it may be up to the courts to decide.
‪Congress Has Another Avenue on Mueller's Investigation http://takecareblog.com/blog/congress-has-another-avenue-on-mueller-s-i…‬
In the meantime, there appears to be an increasing effort to create chaos, which is being directed by a higher intelligence source.
As a veteran journalist, who has seen Dictators allow Communism to control them, I feel a sense of Deja Vu all over again. I have also traveled to many Latin American countries to produce news for major international media organizations and this is what I see.
‪In order to increase the number of asylum seekers and Central American refugees escaping violence and economic instability, all @POTUS @realDonaldTrump really had to really do was cut off the final financial lifeline of these poor nations who were desperately relying on it. Is this another sinister plot to destabilize or destroy this great nation, and to drum up support for making more money off a wall?
Diversity is far from being a threat to #USA it is actually adding to our national strength. Trump's move to cut aid to Central America to curb gang violence that forces poor people to flee is not only short-sighted but also heartless. American has been built on limitless diversity and expansion. Why has Trump, whose both parents came here from other countries is bringing it to a halt?
‪The US struggling with a growing number of asylum seekers https://apnews.com/6f2f8eb3a504483aaa717b76eb04d342‬
‪Trump cuts aid to Central American countries as migrant crisis deepens https://reut.rs/2OEFX9q‬
Trump cuts off foreign aid to El Salvador, Guatemala, and Honduras http://hill.cm/nTgbA1H
Trump moves to cut aid to Central American nations as migrant caravans strain resources at border https://www.washingtontimes.com/news/2019/mar/31/donald-trump-moves-cut… …
Americans' donated airline miles have helped reunite hundreds of families separated at the border
https://trib.al/pMpOzqu pic.twitter.com/xriLrP4jnv
Links
AP NEWS - Caravan of 40 Salvadoran migrants sets out for US border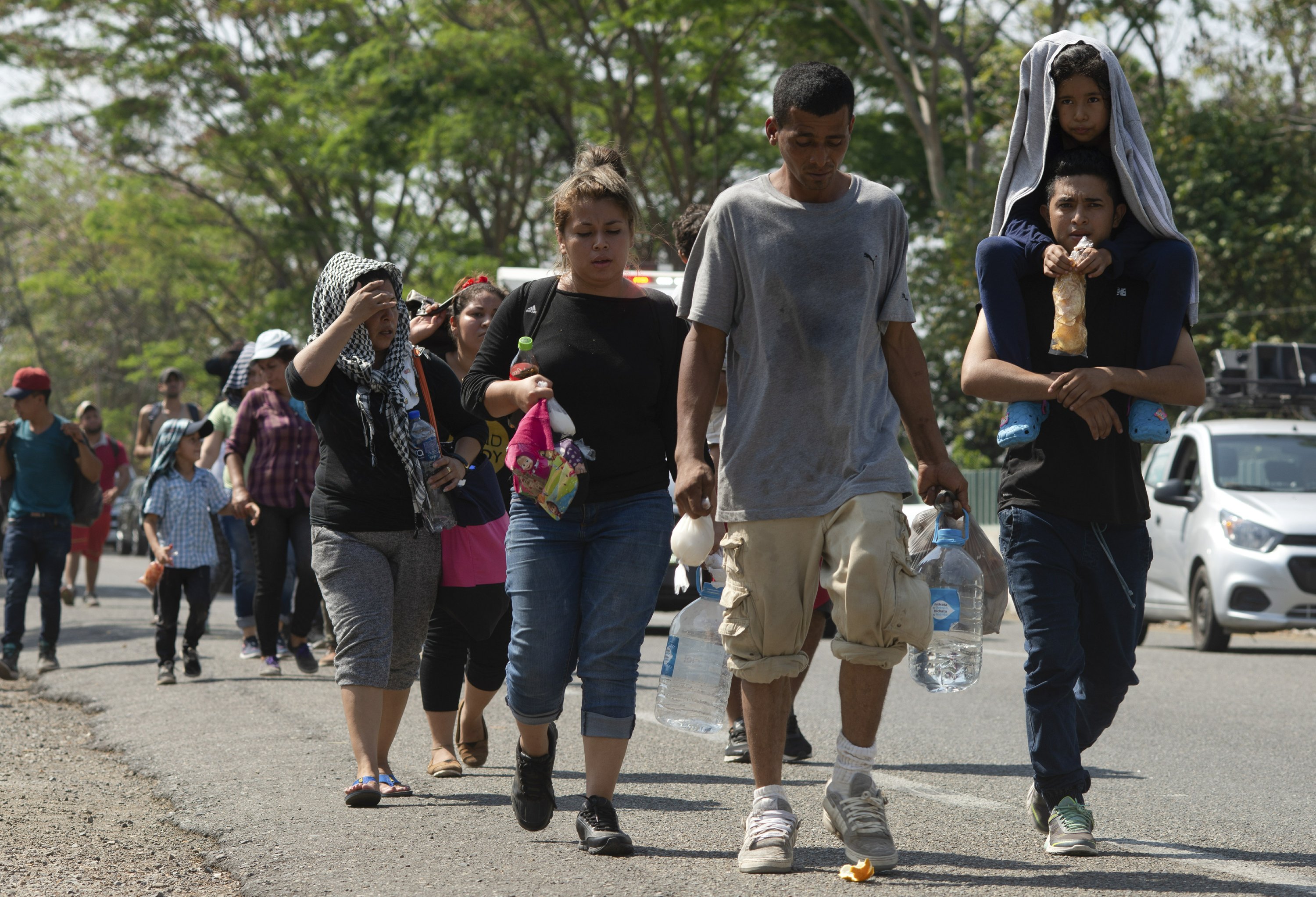 SAN SALVADOR, El Salvador (AP) — The `mother of all caravans` expected to depart from Central America has begun by looking more like the baby of all caravans, after a group of about 40 migrants...