The POTUS calamity is apparently increasing by double digits as US State Department Inspector General calls Congressional staffers of key committee members to an urgent meeting concerning the whistleblower case and Ukrainian documents.
This sudden decision came after Secretary Pompeo reportedly participated in the infamous phone call in which Trump allegedly pressured the President of Ukraine.
The expressed concern about the requests for information from Congress and that he could stop staff from collaborating with Trump's impeachment investigation.
In addition, the attorney for one of POTUS anonymous complainant's said in a letter to the interim director of National Intelligence Joseph Maguire that his client will testify before Congress if his anonymity and security are both guaranteed.
According to @AP Steve Linick, is expected to brief congressional staff from several House and Senate committees on their requests for documents on Ukraine. CNN reported Linick stressed the urgency of the briefing but did not make it clear what will be presented. This is less than a day after Secretary of State Mike Pompeo postpones congressional testimony from five of his subordinates by accusing Democrats of intimidating and bullying career professionals in their impeachment investigation of President Donald Trump.
Three Democratic chairman wrote in a letter to Assistant Secretary of State John Sullivan that Pompeo may actually be involved in a cover-up and a clear abuse of power if what has been reported turns out to be true that Pompeo listened in to the July 25 call between Trump and Ukrainian President Volodymyr Zelensky while POTUS apparently wanted the leader to probe the actions of 2020 Democratic presidential candidate Joe Biden and his son Hunter Biden.
Links
Yahoo - Another whistleblower has come forward, this time alleging 'inappropriate steps' were taken to influence Trump's tax audit
An August 8 letter, written by House Ways and Means Chairman Richard Neal to Treasury Secretary Steve Mnuchin, discusses the allegations.
Complaint against Mike Pompeo & Kurk Volker to Inspector General - Complaint against Mike Pompeo & Kurk Volker to Inspector General
the Guardian - State department watchdog seeks urgent briefing over Ukraine documents – as it happened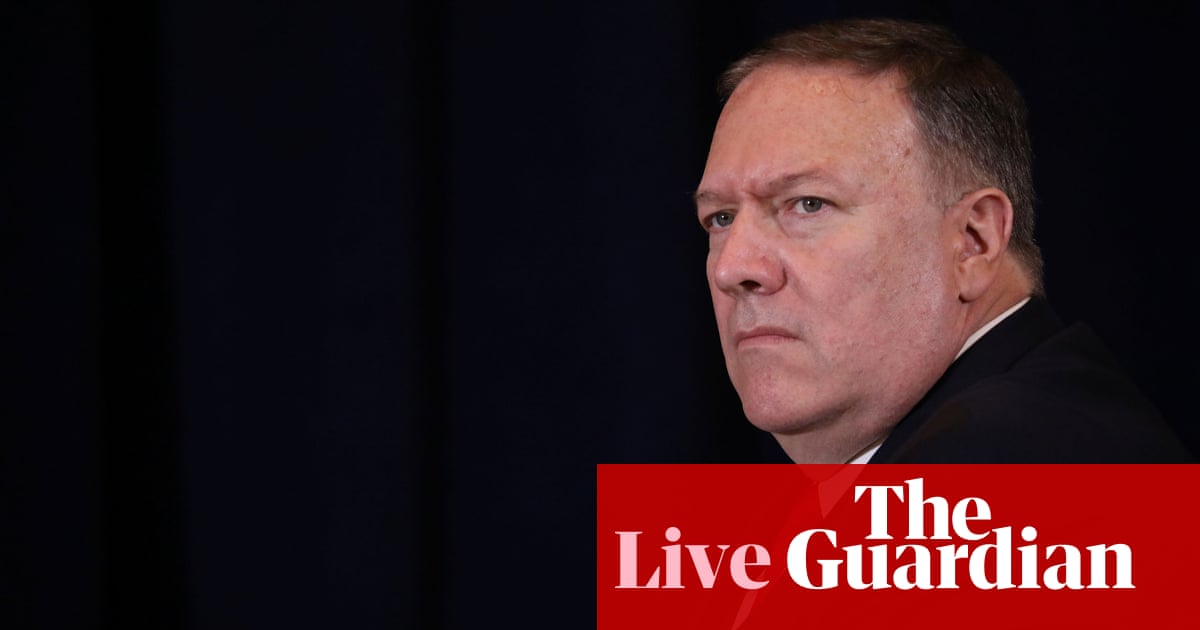 Inspector general's move comes after Mike Pompeo claims Democrats are trying to 'bully' department employees over impeachment inquiry – follow live