Winter has not officially arrived, but there's a storm on the way, so pay attention to what forecasters have to say. It is most likely to hit northern Mid-Atlantic, Northeastern USA and affect 80 million people today, all the way from Arkansas to Maine over a distance of about 1,500 miles.
The winter storm will bring a messy mix of snow, sleet and freezing rain to portions of the central and eastern USA over the next two days. Power outages, travel headaches, and school closings are all likely as the storm strengthens.
From 4 to 8 inches, is likely for interior portions of the northern Mid-Atlantic and Northeast. The bulls-eye for the heaviest snow into Thursday could be the St. Louis area, where up to 6 inches is possible.
The National Weather Service has issued a freeze warning that will remain until 8 a.m. Friday. The hazardous weather outlook issued with... freeze warnings and a coastal flood advisory.
Links
CNN - Snow and flooding smack the South and take aim at the Northeast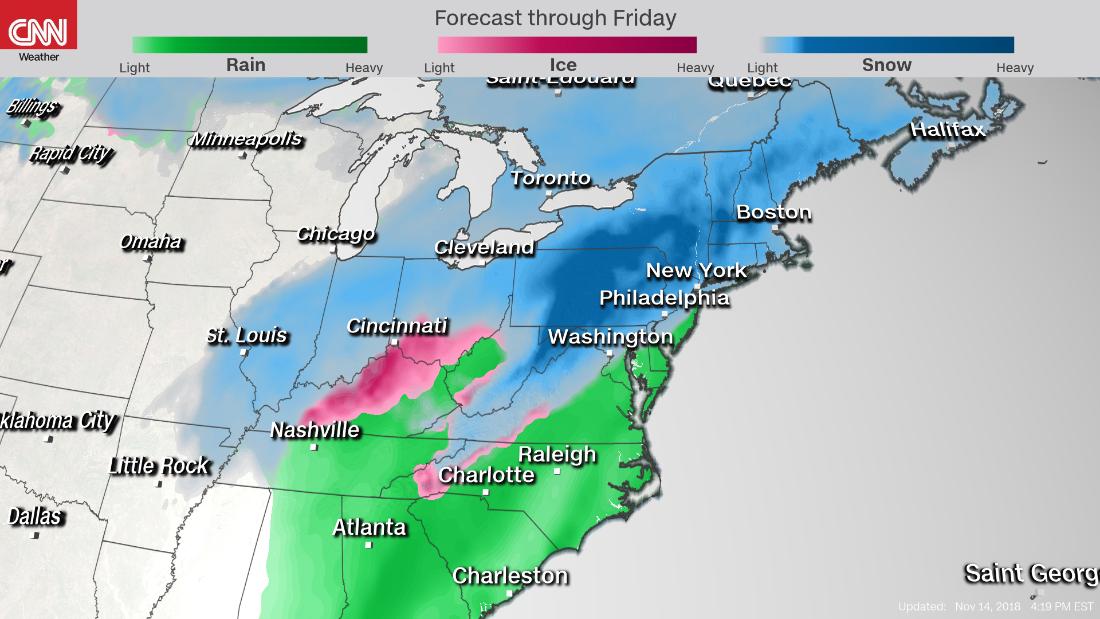 A big storm is taking shape as it moves from the Gulf of Mexico up the eastern seaboard, bringing flooding to the Southeast and Mid-Atlantic and a wide swath of snow from the Deep South to New England.
AP NEWS - Exhausted commuters point fingers after crippling snowstorm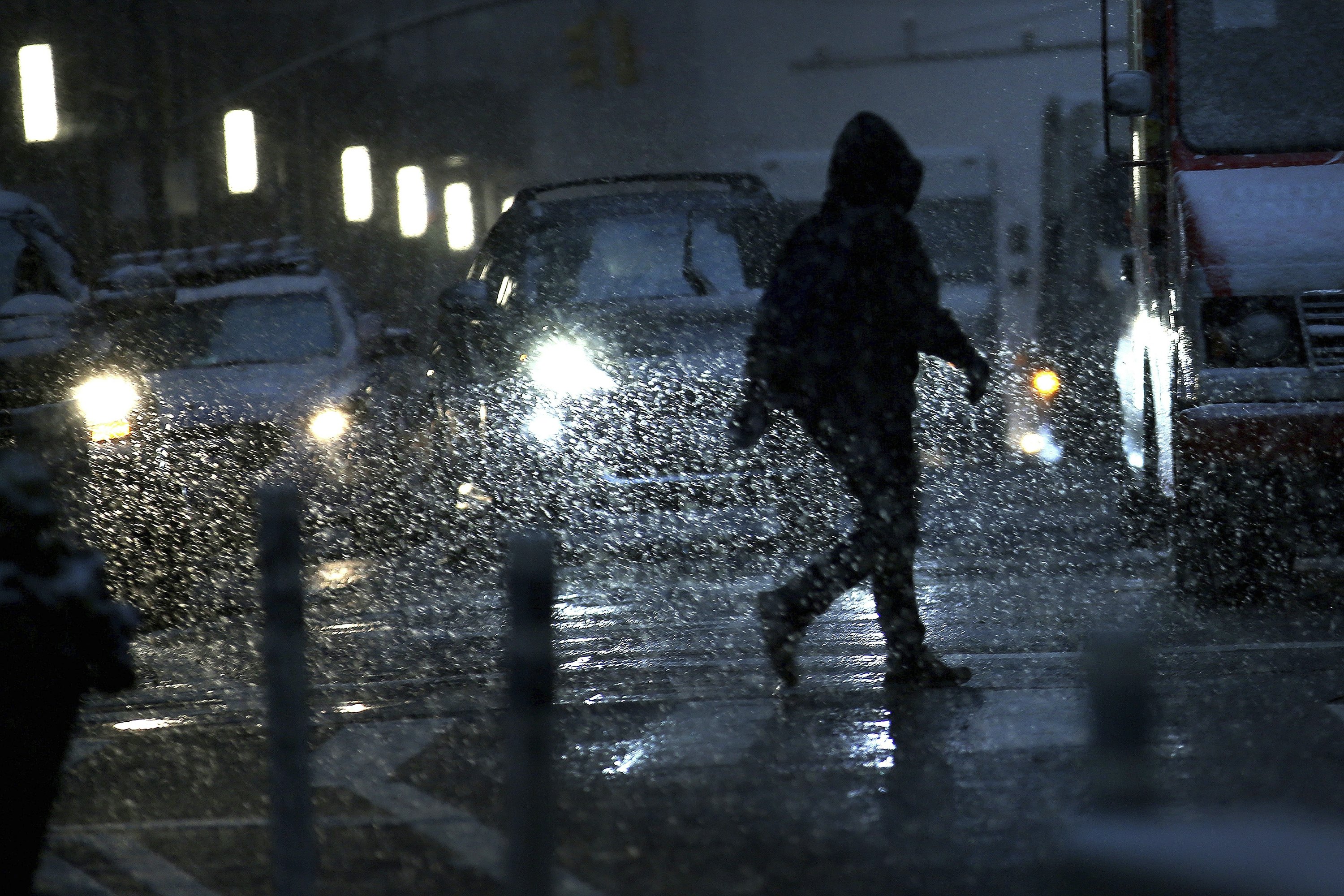 TRENTON, N.J. (AP) — The first snowfall of the season lingered Friday in the Northeast as thousands of exhausted commuters pointed their fingers at politicians and meteorologists for leaving them creeping along highways or stuck in mass transit hubs because of a storm that left seven dead as it moved through the Midwest and South. Some students in West Orange, New Jersey, were forced to sleep at their schools after their buses turned back, while others were taken to a diner to eat because snow-covered roads were clogged with traffic Thursday.