This piece of timely news and public information warning comes just in time for brave Haloween Trick or Treaters who go out. 
A public health researcher, who I like a lot and an all-around lovely lady sent me a warning about excess licorice, which was reported in NEJM Case 30-2020: A 54-Year-Old Man with Sudden Cardiac Arrest,
It involves A 54-year-old man who was evaluated at the hospital after cardiac arrest associated with ventricular fibrillation. The patient had been in a fast-food restaurant when he gasped suddenly and lost consciousness. Emergency medical services personnel arrived, and cardiopulmonary resuscitation was initiated.
A diagnosis was made. LICORICE https://www.nejm.org/doi/full/10.1056/NEJMcpc2002420 Glycyrrhiza glabra is a flowering plant of the bean family Fabaceae, from the root of which a sweet, aromatic flavoring can be extracted. The licorice plant is a herbaceous perennial legume native to Western Asia and southern Europe.
I quickly wanted her to know that I am grateful for the heads up, so I responded reassuring her that I mainly a mango maniac.
Links
U.S. Food and Drug Administration - Black Licorice: Trick or Treat?
Black licorice is an old fashioned treat that can be harmful if you eat too much. If you`re 40 or older, eating 2 ounces of black licorice a day for two weeks could cause an irregular heart rhythm (arrhythmia).
AP NEWS - Too much candy: Man dies from eating bags of black licorice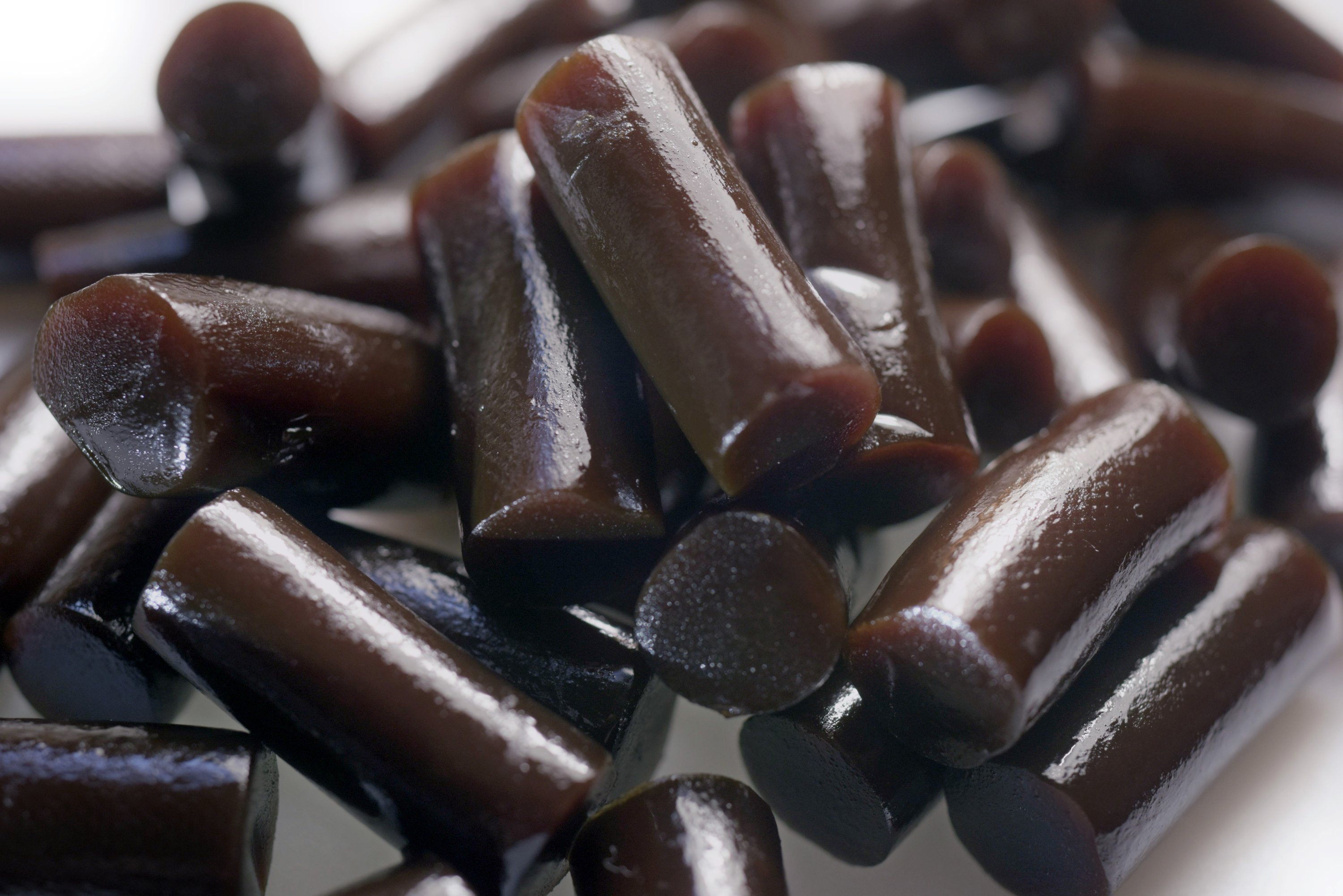 A Massachusetts construction worker's love of black licorice wound up costing him his life. Eating a bag and a half every day for a few weeks threw his nutrients out of whack and caused the...