On, two, three times for candidates as the Democrats meet for a third debate. Their answers will determine who the top Democratic presidential candidates are as they face off in Texas For tonight's debate. This debate could be an urgent moments for Democrats.
This time around maybe the charm because only half of the candidates qualified for the party's requirements of at least 2% support in four polls, along with contributions from at least 130K individual donors, with at least 400 from 20 states.
Tonight's debate marks the first time frontrunner Joe Biden will not only share a stage with Elizabeth Warren but new polls show the Massachusetts Senator gaining momentum.
Front-runner Joe Biden and top rival Elizabeth Warren will share the stage. The debate will be transmitted at 8 P ET on Univision and ABC. It will be streamed on ABCNews.com. The moderators will be George Stephanopoulos, David Muir, and Linsey Davis and Jorge Ramos.
The third Democratic primary debate promises to be more volatile than the first two
https://www.bloomberg.com/news/articles/2019-09-12/democrats-brace-for-…
‪5 questions the Democratic debate may answer, including: Is Biden a fragile front-runner? https://www.usatoday.com/story/news/politics/elections/2019/09/12/democ…
Six things to watch for during tonight's Democratic debate
https://www.cnn.com/2019/09/12/politics/third-democratic-debate-preview…
The Last Debates Have Been A Bit Silly. Tonight's Matters. Thursday's Democratic primary debate will make it really clear who the top presidential candidates are https://www.buzzfeednews.com/article/mattberman/democratic-debate-abc-w…
Links
AP NEWS - 7 questions heading into 10-candidate Democratic debate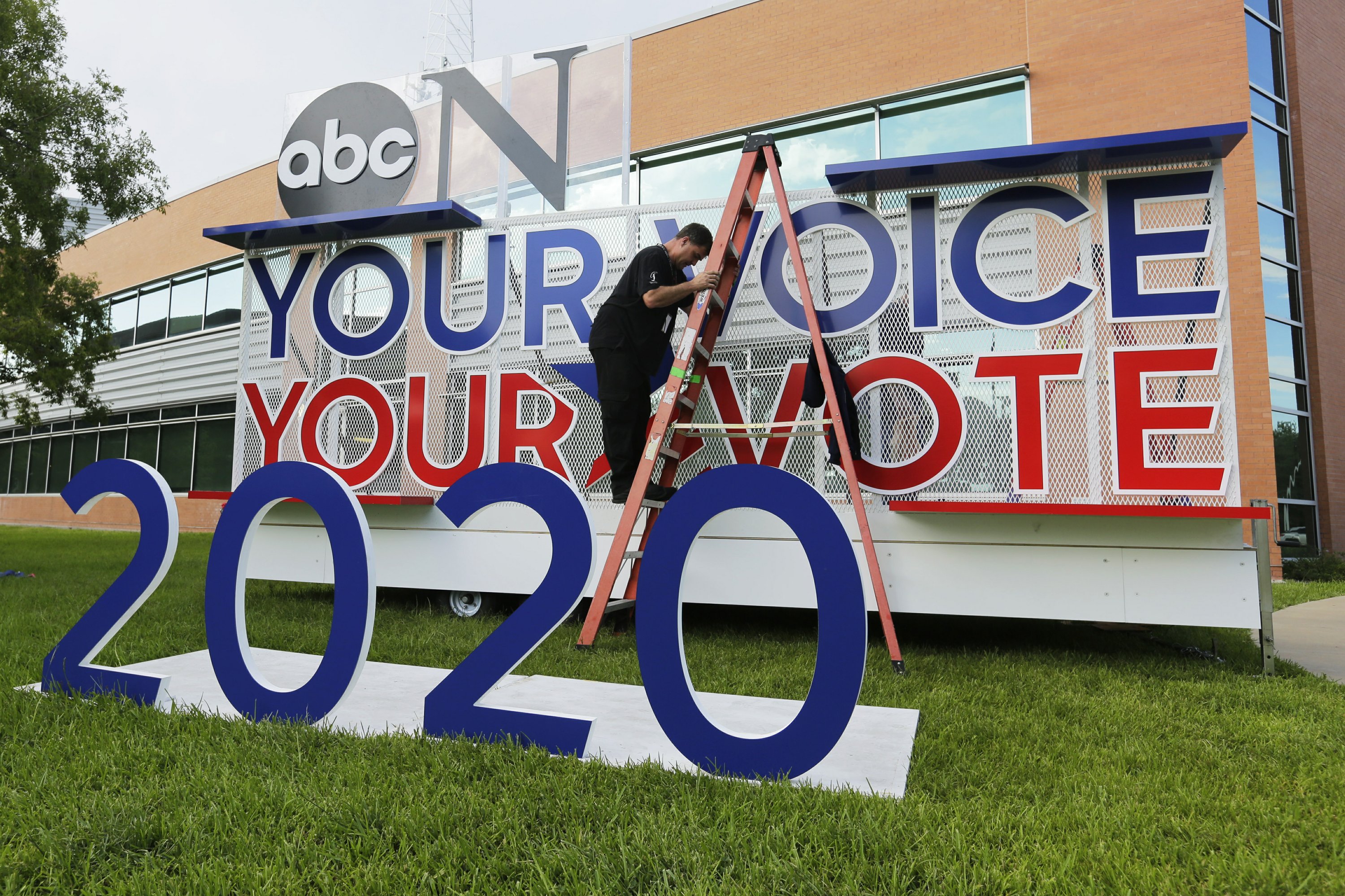 WASHINGTON (AP) — And then there were 10. The Democratic Party`s strongest presidential contenders — according to polls and fundraising, at least — meet on the same debate stage for the...