As a young man, I went to college, earned my advanced degree, first married and my two lovely daughters were born in Miami.
This coastal city was founded by a woman named Julia DeForest Tuttle a successful businesswoman who owned the property upon which Miami, Florida, was built. For this reason, she is called the "Mother of Miami." and is the only woman to be the founding mother a major American city.
therefore I will start off with my favorite ladies. My oldest Natasha, is celebrating a birthday and was the first one who made me Grandpa Bob with her wonderful kids. She is an accomplished healthcare executive, and Sabrina, a well known celebrity and the mother of a five-year-old cutie pie.
The City's name comes from one of the native tribes which lived in the region during the 1600s, the Mayaimi Indians. Since I now live in NYC, I sometimes recall the South Florida sunshine, especially during the cold and grey days of Winter haze.
Little did I know that years later, my first cousin Gloria's daughter would become Miami's First Lady after marrying Mayor Francis Suarez. Prior to being elected with an overwhelming 86 percent support from Miami voters, Francis served as Miami Commissioner for District 4 during eight years. Mayor Suarez is married to Gloria Fonts Suarez. They have a son, Andrew Xavier, who plays guitar, looks more handsome and sings better that many crooners and a gorgeous daughter, Gloriana Pilar. They consider themselves honored and blessed to be raising their family in the City of Miami. What's not to like.
Also, another first cousin, Bertila Soto is an accomplished local jurist, who made history as the first female chief judge of the Eleventh Judicial Circuit of Florida, which serves Miami-Dade County. She was also the first Hispanic and the first Cuban-American to hold this prestigious Miami post.
In fact, since my father's younger sisters and brothers procreated a total of 16 first cousins, we have a distinguished roster, which includes insurance, communication, healthcare, education, law, reality, nonprofit, and sales senior executives among us.
Miami is truly a salad of nationalities, cultures and personalities which embraces everyone and anyone willing to work the hardest in their chosen career path.
Links
doseofnews - Dose Of News | Lifestyle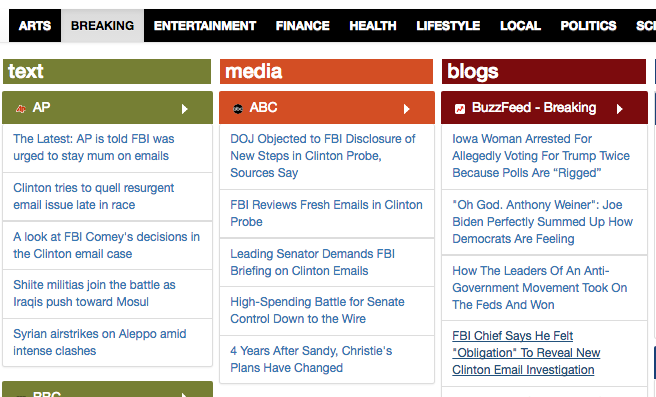 Articles and stories about your interests, personal opinions, group behaviors, and sexual orientations of any and all individuals, group, races and or cultures. Dose of news shows you the latest lifestyle related news stories from multiple sources on a single page.